Tip - Walk the green line
One of the best ways to discover Nantes is to look for a green line along the sidewalk and follow it to the architectural, artistic, cultural, and historical peaks of Nantes. If you stick to it, you will bypass all the attractions of Nantes without a map (34 stops).
Another great way to discover the beauties of Nantes can be with a guided tour or a pleasant scenic boat cruise.
For more information, browse the link.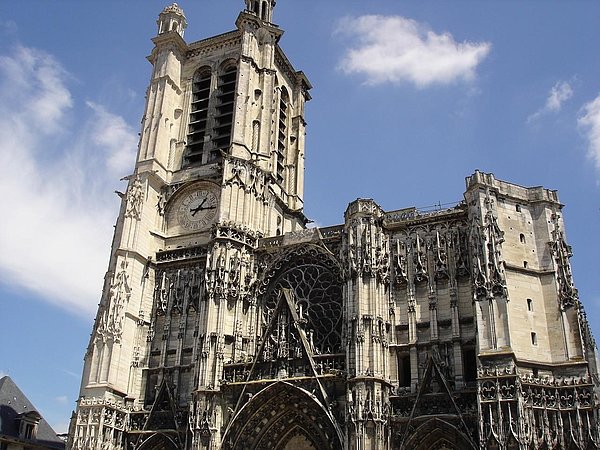 In addition to the castle,
the city is dominated by the luxurious Cathédrale St-Pierre St-Paul - Cathedral of St. Peter and St. Paul, which was built in the Gothic style.
One of the most visited
and striking places is called Les Machines de l'île de Nantes, which is located in the old covered buildings of the former shipyards in Nantes.
This palace offers an unconventional experience, be sure not to miss the opportunity to ride The Great Elephant.
If you like walking around the churches, then don't miss the Place Sainte-Croix with its Baroque church, as well as the Place Royale and the nearby neo-Gothic Église Saint Nicolas - Saint Nicholas Church.
The city is also said to have some of the most beautiful botanical gardens in France - Jardin des Plantes.
Of course, shopping is also associated with travel, and this is doubly true for France. Therefore, you should not miss a visit to Passage Pommeraye, a small shopping center named after its architect Louis Pommeraye.